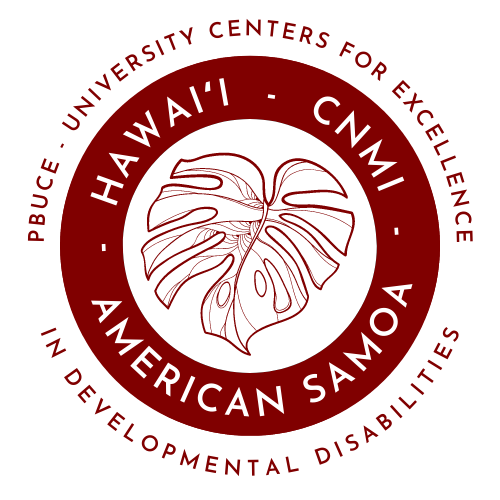 Pacific Basin UCEDD (PBUCE)
Aloha! Talofa! Hafa Adai!
The Pacific Basin UCEDD (PBUCE) supports, enhances, and improves the quality of life for persons with developmental disabilities as a technical assistance center for the American Samoa (AS) UCEDD and the Commonwealth of the Northern Mariana Islands (CNMI) UCEDD.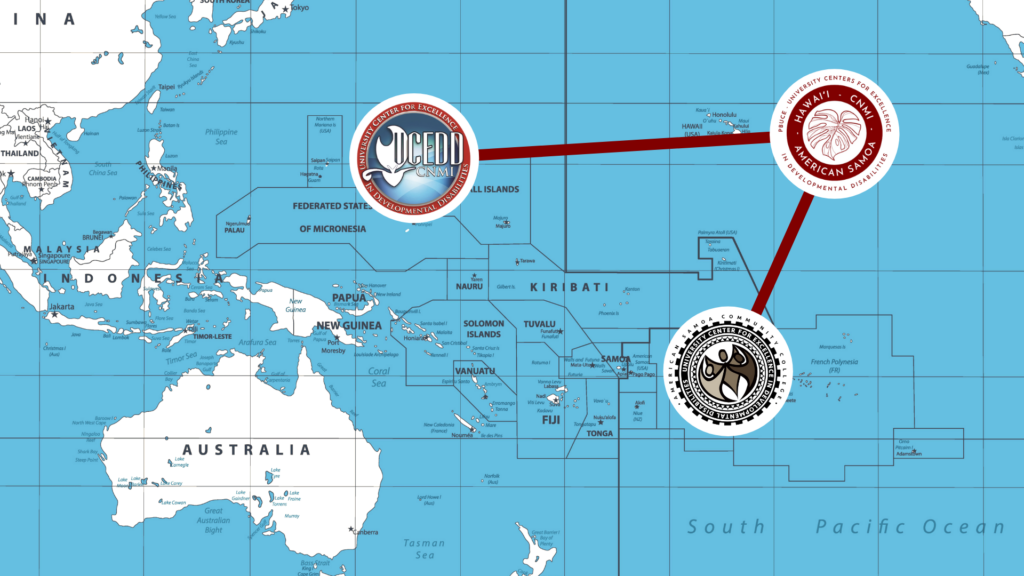 The purpose of each University Center for for Excellence in Developmental Disabilities (UCEDD) as mandated is to:
Provide leadership in and advise Federal and Territory policymakers about, and promote opportunities for individuals with developmental disabilities to exercise self-determination, be independent, be productive, and be integrated and included in all facets of community life.

Provide interdisciplinary pre-service preparation and continuing education opportunities.

Provide community services including training and technical assistance, and/or model demonstration activities.

Conduct research to promote the use of research-based practices in serving people with developmental disabilities.


Disseminate information and practices that are research-based.
Conduct National Training Initiatives on Critical and Emerging Needs.