Our Goal: to support Native Hawaiian high school students into science, technology, engineering and math (STEM) fields through a year-long, culture-based and work-based program. Project Hōkūlani is available to high school students on Oʻahu, Molokaʻ, Lanaʻi, Kauaʻi and Hawaiʻi islands.
The Hōkūlani Program Model
The Hōkūlani program is a 5-component program, consisting of:
Academic Enrichment in Science
Students will gain an in-depth introduction to 6 different areas of science (health science, agricultural science, astronomy, creative/digital media, computer science, and sustainability). Each lesson will include hands-on activities.
Mentoring
The focus of these lessons will be to showcase the connection between science and Native Hawaiian culture and practices. In addition, Native Hawaiians, who are currently working in science, technology, engineering or math (STEM) careers, will share the knowledge they gained on their journeys with our student participants.
College Transition Support
These lessons are designed to prepare students for college in STEM fields. Topics include: examples of STEM majors and classes, essay writing practice, scholarship program for Native Hawaiian students, helpful educational technology, and a college campus tour (if permitted).
STEM Internships
Students will have a real-world, firsthand experience working at a STEM workplace in their community. During their internship, students will be guided by their mentor to develop introductory skills and gain foundational knowledge in this particular career field.
ʻOhana Gatherings
Parents/Guardians/Kupuna of participating students will be invited to join our parent workshop series. These workshops will be held half online and half in-person (if permitted) at one of our satellite campuses. In these workshops, parents/guardians will learn how to support their child(ren) in science learning and college transition at home, participate in Native Hawaiian and local Hawaiʻi culture-based STEM hands-on activities, and learn more about resources for college (such as early college/dual enrollment programs, scholarships/financial aid for Native Hawaiians, and more!). Siblings of student participants are welcome to join the in-person activities too!
Has over 20 years of experience working with diverse students, including: gifted and talented, disabilities, and indigenous students. For the last 13 years, her research has brought multi-million dollar federal grants to Hawaiʻi's education system. Currently, Dr. Park is a principal investigator and co-principal investigator of five STEM research projects assisting underrepresented students. Dr. Park's research interests include education for exceptional students and evaluation.
Along with Dr. Park, Dr. Takahashi has directed numerous educational research and demonstration projects aimed to improve the STEM outcomes of underrepresented students. She has over 20 years of experience working with children, youth and adults with diverse abilities and cultural backgrounds. For Project Hōkūlani, she will provide guidance and expertise on how to support each student's educational endeavors. Dr. Takahashi is passionate in seeing all students become excited about science and mathematics.
He has over 10 years of experience working on federally funded grants aimed to provide STEM culture-based education approaches for diverse populations representing indigenous, disabilities, and other underrepresented students. For Project Hōkūlani, he provides specialization in teaching and developing science curriculum to diverse populations. Jerrik is passionate in providing opportunities for underrepresented and underserved students to learn through fun culturally-responsive hands-on lessons.
For over a decade, she has worked on providing educational programs for diverse student populations. She is also pursuing her doctoral degree in educational psychology at the University of Hawaiʻi at Mānoa. For Project Hōkūlani, she brings her expertise in data analysis and culture-based methodologies. Kendra's research interests also include educational and neuropsychological assessment and educational program evaluation.
(alphabetical by last name)
For over a decade, she has developed curriculum and programming for K-12 students addressing academic skills in math, reading, writing, communication and social skills. In addition, she has bridged student programming to parents, teachers, mentors and community members. She specializes in diverse student cultures including Native Hawaiian, Pacific Islanders, and more specifically students with disabilities, English language learners, and gifted students. Jerica is passionate in bridging culturally responsive teaching and mentoring with STEM education in school and at home.
She has 10+ years of experience in education focused on preparing and transitioning students with disabilities into postsecondary education, as well as creating and implementing culturally relevant, hands-on STEM lessons. She graduated with her master's in education, curriculum development, and has been focused on coordinating STEM projects for elementary students on Oʻahu for various projects at the Center on Disability Studies.
He has 13 years of experience in math and science education, including outreach projects, curriculum development, and teaching middle school, high school, and college throughout Hawaiʻi. Robert has over 7 years of extensive experience in scientific research in neuroscience and mathematical modeling.
(alphabetical by last name)
She has over 15 years of experience working with diverse and at-risk K-12 students, parents, teachers, school liaisons, and adults with disabilities. She is passionate in working with parents/legal guardians of students.
She has over 15 years of experience working with diverse and at-risk K-12 students, parents, teachers, school liaisons, and adults with disabilities. She is passionate in working with parents/legal guardians of students. For Dr. Kitami, "it has been a joy to help them learn to work with children through our mathematics-related cultural activities and watch the parents and children grow closer to each other in education."
(alphabetical by last name)
She lives on the land of the Kānaka Maoli on Hawai'i Island and is the Hawaiʻi Island project coordinator. For 35+ years, her rich experience includes teaching regular and special education, school-to-work transitions and family training; designing curriculum and culturally responsive pedagogy approaches; conducting workshops, training, and technical assistance; and is a project director throughout the Pacific Islands and Hawai'i. She serves on the Board of Sustainable Kohala, an organization committed to promoting sustainability in North Kohala.
She resides in the ahupuaʻa of Waikahekahe in the moku of Puna on Lononuiākea (Hawaiʻi Island) and is originally born and raised in Hilo, where the Wailuku River enters the Pacific Ocean after descending Mauna Awakea. Her 15+ years of programming experience includes: educational public events, middle and high school environmental science field programs, STEM tournaments, internship programs and environmental training & research. Hoʻoulu is the founder and Board President of MAʻAEA, a nonprofit organization dedicated to ʻāina-based education, stewardship, and community outreach to create a more sovereign Hawaiʻi and more just world.
(alphabetical by last name)
He has 19+ years of experience in digital media, visual communications, and incorporating technology into the development of culturally-based curricula and educational programs. In addition, he is a Nā Hōkū Hanohano award-winning graphic artist who has used his experience in visual and digital technology to create innovative learning opportunities for K-12 students statewide. And a board member of I Ola Lāhui – an organization tasked with responding to the urgent needs of Native Hawaiian and rural communities for behavioral health services.
For the last 4 years, Sok-Han (Monica) has worked throughout the Center on Disability Studies, where she specialized in assisting with data management for a variety of projects like Project BEAM. She is also a PhD student at the Department of Educational Psychology, College of Education. Monica's research interests are in the area of assessment and her dissertation is focused on applying the cognitive diagnosis models to assess students' master and non-mastery of skills and knowledge.
She has 15+ years of experience in marketing & organizing large scaled events focused on cutting edge technology, social justice advocacy and community development. She has extensive experience in inclusive design; social media, and creating content about people with dignity. In addition, she is a graduate student in the Urban and Regional Planning program and the Disaster Management & Humanitarian Assistance program at the University of Hawaiʻi at Mānoa.
She is the administrative and fiscal support.
(alphabetical by last name)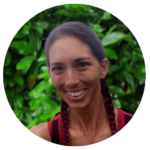 Marty's research interests include Wildlife Ecology, Hawaiian Ethnobiology. As a science educator/ guest lecturer she has a desire to inspire K-12 students to become young scientists. Marty's passion is to be the spark that fires up future Hawaiian scientists, engineers and creators.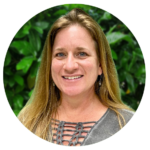 Jo'el teaches marine science and environmental science at Keaʻau High School. She believes that STEM is all around us and she loves working with her students to find their passions and help to relate them to careers in the STEM world to become active contributors in our global community.
Academic & Cultural Mentors
(alphabetical by last name)
Hometown: Waipahu, O'ahu Alma Mater: Waipahu High School 
"One tip for students is to apply for anything and everything even if you think you won't get it, at least you applied. I didn't have much guidance when I transitioned to college, my goal is to provide that sort of guidance to kids who need it."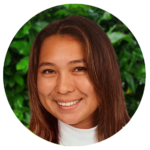 Hometown: Waimanalo, O'ahu Alma Mater: Henry J. Kaiser High School
"I enjoy influencing others to pursue new goals to improve themselves and the community. Achieving my environmental science degree, helped me to strive to be a part of helping shape our future through science and/or education."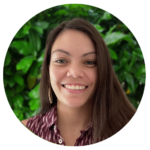 Hometown: ʻAiea/Pearl City, O'ahu Alma Mater: Kamehameha – Kapalama 
"I have a strong passion for sharing and connecting science to our home and culture. As a Kanaka scientist, indigenizing science and supporting Kanaka to become future STEM leaders, who represent us as vast and knowledgeable people is important to me."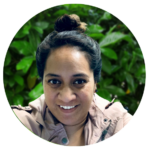 Hometown: Laʻie, O'ahu Alma Mater: Kahuku High School 
"I enjoy working with the youth in our community. Since I am studying to become a high school teacher, I thought this would be a great opportunity to learn about other opportunities for the youth in our community."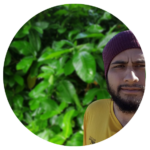 Hometown: Keaukaha, Hawai'i Alma Mater: Ke Ana Laʻahana PCS
"I love to teach if it's life skills or STEMing up a lesson. And incorporating my experience as a cultural practitioner, advent conservationist, and STEM programs (Mānowai O Hanakahi, Nā Pua No'eau, and internships)."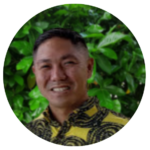 Hometown: Keaukaha, Hawai'i Alma Mater: ʻAiea High School
"A Hawaiian studies and Hawai'i life styles programs graduate, Marine Corps veteran, former policeman, and former 'Aha Pūnana Leo o Kona teacher. My goal is to complete my biology major and enroll into the JABSOM school of medicine."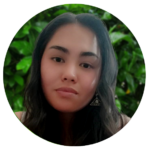 Hometown: Pāhoa, Hawai'i Alma Mater: Pāhoa High School
"I am interested in helping students realize their potential in science and encourage them to stick with their STEM goals. I want to be able to share my experiences and represent myself as an accomplished undergraduate."
Coming Soon
Four Seasons Observatory
Lānaʻi City, Lānaʻi
Emily Cadiz
Hui Makaʻāinana o Makana
Hanalei, Kauaʻi, Hawaiʻi
Josh Mori
IWIKUA
Waimea, Kauaʻi, Hawaiʻi
Coming Soon
Kauaʻi National Wildlife Refuge Complex
Kilauea, Kauaʻi, Hawaiʻi
Coming Soon
Venture Physical Therapy
Kihei, Maui, Hawaiʻi
Communities of Practice (COP) Members
Kelli Ching
Native Hawaiian Science and Engineering Mentorship Program, University of Hawaiʻi at Mānoa
Jared Galeai
Center on Disability Studies, University of Hawaiʻi at Mānoa
John Villiarimo
University of Hawaiʻi Maui College Molokaʻi Extension Center
Dr. Kamuela Yong
Department of Math and Natural Sciences, University of Hawaiʻi at West Oʻahu